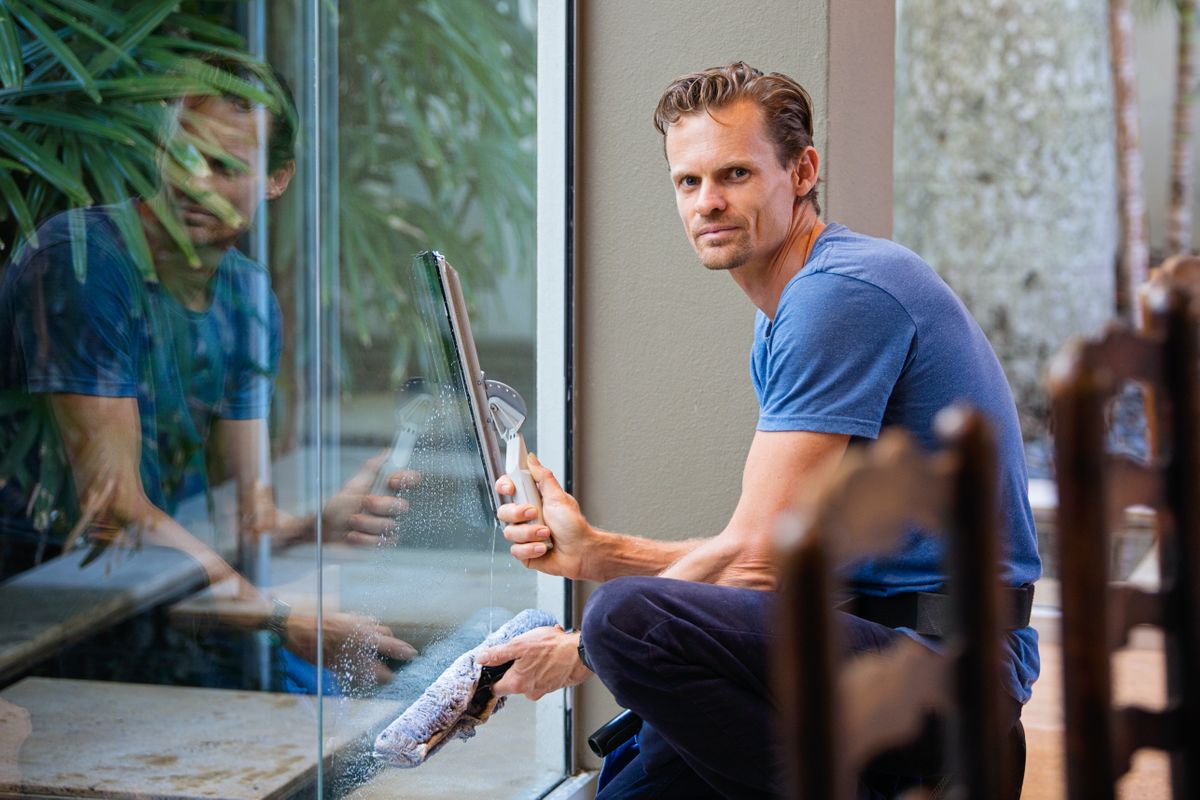 Commercial Window Cleaning Services
Unclean windows not only mar the aesthetics but also restrict the inflow of natural light into your spaces. The impact of pristine windows is unmistakable, particularly in expansive areas like grand lobbies and display zones. Don't let dirty windows tarnish your business's public image. Your local cleaning company Edomey is here to help you elevate your corporate image to a gleaming standard.
As an integral component of our specialized cleaning services portfolio, window cleaning in Edmonton and other cities in Canada can seamlessly integrate with your routine janitorial services contract or stand as an independent, one-time service. Armed with cutting-edge window cleaning equipment, we utilize the exclusive glass cleaner, ensuring no window, whether indoors or outdoors, goes unnoticed.
Windows that Radiate Brilliance Inside and Out
Edomey delivers comprehensive window cleaning solutions for both the interior and exterior of your establishment. Rely on us for:
Outdoor Window Cleaning Edmonton: Edomey caters to diverse businesses, ranging from retail and recreational to corporate and medical facilities. Do you have a showcase that demands an impeccable first impression? Our adept cleaners ensure it's done right the first time!

Indoor Window and Mirror Care: Many commercial spaces incorporate indoor windows and mirrors to enhance functionality and ambient lighting. Ensure your lobbies, shopping centres, meeting rooms, and more make a striking statement with flawlessly clean windows. Edomey provides window cleaning services in Edmonton and other cities across Canada to help you achieve that spotless, streak-free appearance you desire.
Exemplifying Professionalism, Excellence, and Dependability
With a legacy spanning over 16 years in the realm of commercial cleaning and janitorial services, Edomey takes immense pride in its unrivalled commitment to quality and customer satisfaction. When you engage our services, you can anticipate:
24/7 Customer Service

We're always accessible to address your needs.

Highly Trained and Certified Employees

Our personnel undergo extensive training and certification programs.

Customer Satisfaction Reviews

We actively seek and incorporate feedback to enhance our service.

Rigorous Quality Audits

Our evaluation system ensures consistent excellence.
Regardless of your business's cleaning requirements, Edomey will craft a tailor-made plan. Get in touch with us today to commence the journey toward a clean, secure, and aesthetically pleasing facility! Your success is our priority. Contact us asking about window cleaning in Edmonton, Vancouver, Calgary, and any other city in Canada.