Edomey - Janitorial & Building Services
The building services company Edomey was started by a family in the interior of British Columbia in 2006. Since then, it has grown into a preferred national service provider and a nationwide minority-owned business. Edomey is a first-generation family-owned firm that is presently led and controlled by CEO Daniel Haile. Edomey is a certified member of ISSA and has multiple locations across Canada. It works with some of the most well-known clients in the country and has experience in many different fields. Mr. Haile recently talked with us about the firm's history, the spectrum of major and iconic buildings, the services and solutions offered, and the industry difficulties that encourage the company to adopt new ideas and technology.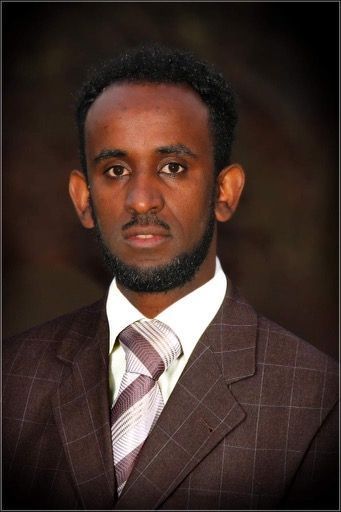 The most important thing about Edomey is the experience and skill of its employees, which have led to great long-term client relationships in its 15 years of business. Edomey was started by the Haile family in 2006 with the goals of quality, going above and beyond what clients expect, respect for staff, working with the industry, and clear communication. Its impressive history is a reflection of satisfying clients and delivering outcomes. "Edomey has a history spanning 15 years in the commercial cleaning business," Mr. Haile says, "and we are very fortunate to have clients who have maintained a close business relationship extending five years." Today, Edomey is a national service provider with more than 50 great team members who clean more than 3 million square feet of commercial real estate across Canada.
Edomey offers professional cleaning services covering Canada through national partnerships it already has. It works on hundreds of sites across multiple sectors, including large, complex office towers, consumer retail, financial institutions, high-tech offices, and the transportation sector. Every day, Edomey cleans over 53 locations across Canada with its full range of services. "Some of the most important and prestigious buildings in Canada are our clients. These buildings are owned and run by some of Canada's most successful, trusted, and admired companies."
Some of Edomey's clients are big box stores, hospitals and vets, grocery stores, banks, property management companies, and large integrated facilities management service providers. Edomey Janitorial and Building Services is run by a family and is a member of the Worldwide Cleaning Industry Association (ISSA) as an honorary member. Edomey's mission has changed to reflect its values and provide a great customer experience through professional, performance-driven, high-quality, and customer-centered cleaning and janitorial services. Edomey has expanded throughout Canada by purchasing two cleaning companies. The company expanded by 39% in 2021, making it one of the largest in Canada.

Edomey's future looks good because the company wants to improve the quality of its customers' buildings by hiring great people, giving great service, and making great things happen. The things that make the company stand out are its commitment to high-quality execution and consistency, responsiveness and local skills, ongoing development and expansion, and giving back to the community through its participation in these activities. "Edomey has achieved this by giving high-quality, timely service delivery," Mr. Haile added, "managed by first-generation family members and backed by a staff of highly motivated and skilled cleaning specialists." The best way to sum up Edomey's management style is to look at its four strategic choices: improving the company (people, processes, and systems), focusing on culture, serving customers, and making a clear plan for growth. Edomey has been at the forefront of various innovative industry approaches and concepts for 15+ years, achieving success in areas such as technology, reporting methodology, safety, and back-to-basics cleaning while also recognizing the need to advance the organization to meet the industry's and its clients' constantly changing and evolving needs.
Edomey is fortunate to have important customers with whom it has maintained a good commercial relationship for over 7 years. By making smart investments, the company is in a good position to maintain strong, long-term relationships with its current customers while also adding new clients and contracts all over Canada. Edomey's growth is based on its main goal of keeping buildings clean and making sure workers are safe. In line with its plan, the company has always put money into improving its software, hardware, and communication. It has also put more emphasis on training its employees, especially in the areas of compliance, safety, and security. Edomey's senior leadership team is made up of service sector experts who help, guide, and manage the company's progress to reach its strategic goals. They provide a wealth of expertise and knowledge in the field of outsourced service delivery, allowing Edomey to expand its business and provide consistently improved service and higher operational and financial benefits to its customers. The company's plan for growth includes both natural growth and financial investments in cleaning companies based on their location, services, and strong partnerships. With a strong balance sheet and a good reputation, this growth can be maintained through organic portfolio expansion and acquisitions driven by industry and geographic diversification.With a strong balance sheet and a solid reputation, this growth can be sustained through organic portfolio expansion and acquisitions driven by industry and geographic diversification.
Problems in the industry The cleaning industry as a whole is affected by problems with the global supply chain, such as the lack of important equipment, materials, and consumables. Costs have also risen owing to normal inflation as well as supply and demand. Edomey uses its knowledge and relationships with a trusted network of suppliers to get priority service, which helps it serve customers better and keep business downtime to a minimum. It can work with suppliers to speed up the process of coming up with solutions for equipment and supply needs when time is of the essence. When speed is very important, it can work with suppliers to speed up the process of coming up with solutions for equipment and supply needs. The cleaning business, like many others, has trouble finding and keeping staff. There is a lot of competition for both skilled and unskilled workers across the country, so there aren't many people who want to work who are available. Edomey's best asset is the knowledge and skill of its employees, which has led to long-term customer satisfaction. To help employees, the company tries to give them a professional, safe, courteous, and enjoyable place to work that encourages job excitement, strong relationships, and successful collaboration across all positions and responsibilities.
Edomey wants to keep customers coming back by treating its employees with respect, appreciation, fairness, and understanding and by giving its team clear direction and goals that will motivate them to reach these goals. Recent efforts at Edomey have focused on helping a client establish a "living wage," or the hourly amount needed to cover essentials like food, clothes, a place to live, child care, transportation, and a little more in case of sickness or emergency. Edomey's philosophy is to use innovation to provide more value for customers. Even though the commercial cleaning business would rather plan and be proactive about innovation, the COVID-19 epidemic and its effects on the workplaces it cleans pose a serious threat to the market. With more people choosing to work from home, there is less need for office space, but businesses serving the public, such as shops and supermarkets, have witnessed an uptick in the number of customers who want cleaning and sanitation services. Because of this, there is a greater need for thorough and detailed quality control procedures, which puts more pressure on the people who work in the cleaning department.
Edomey is always looking into new technologies, with a focus on automation (like robotic scrubbers and vacuums) and worker efficiency (smart washrooms, cleaner beacons, and other IoT potential) to make sure that its cleaners are as efficient and effective as possible. Edomey can deliver efficiencies to its customers and give cleaning teams more time to guarantee the most complicated chores are completed correctly by automating routine tasks and minimizing the administrative constraints associated with service validation operations. In the same way, environmental and social governance (ESG) requirements are more important than ever in today's business world, with customers wanting to document and analyze their ESG actions and results. Edomey is very proud of how well it can help customers reach their ESG goals and how hard it works to do so. It focuses on making the workplace safe and welcoming for all employees, clients, and important vendor partners.
Systems And Green Cleaning
Edomey | Janitorial & Building Services Ltd. has grown to become a nationwide minority-owned Canadian company and a preferred national service provider. To guarantee teams can offer efficient and effective services to all customers, the firm has built a solid governance framework to maintain consistency in processes, management, and systems, such as our extraordinary Edomey CleanCom® for instant communications, the Edomey Protection+ Disinfection Plans for infection prevention, and our budget-friendly Smart. The company is also committed to protecting the environment and has made green cleaning a big part of what it has to offer. It has a CIMS GB accreditation and works with WELL, BOMA Best, and LEED certified buildings and procedures. Procurement methods emphasize collaborations with firms that push the "green" message throughout their product lifetime, focusing on the environmental consequences of the product, packaging, delivery, and disposal. Edomey's service delivery tries to limit the use of all chemicals, get rid of toxins, and improve the quality of indoor air all the time. "We are quite proud of all of our successes over the last 15+ years as we grew to become one of Canada's leading janitorial services businesses," Mr. Haile says. "As we continue to grow across the country, we are still committed to building positive, long-term relationships with our new and existing clients on a local level by giving them great services and great results."