Healthcare locations hold a special place in our hearts here at Edomey. We understand the absolute importance of consistent cleaning for all types of healthcare facilities, and we're honoured to bring the world's best services to healthcare locations across British Columbia and Alberta. With us as your cleaning team, you, your team, and your patients can have peace of mind.
You make every effort to keep your patients as protected and healthy as possible; why play with commercial cleaning companies that do not hold themselves to the same standard? Edomey Janitorial Cleaning Services provides inarguably the best medical cleaning services that promote a cleaner, better, and safer space for your patients, visitors, and employees. Medical office buildings require thorough sanitation and disinfection to avoid possible contamination from bacteria, airborne pollutants, and contaminants brought inside. Our cleaning solutions provide simplicity and ease with services like regular disinfectant and cleaning to help mitigate contamination.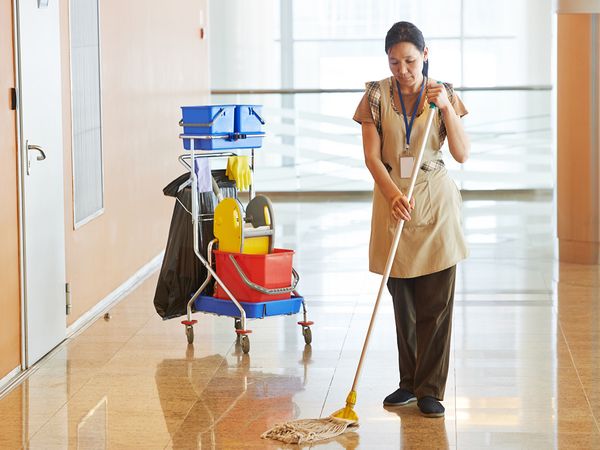 Edomey Janitorial Cleaning Services provides turn-key solutions to all your cleaning needs so that you can focus on your business's day-to-day operations. You'll get customized solutions that meet your organization's evolving needs and quality control requirements and that allow you to build a tailored cleaning program that's right for your business. Edomey Janitorial Cleaning Services' commitment to health starts with our branded tools and materials. We use only top-of-the-line, certified and safe germicides, quaternary disinfectants, glass cleaners, restroom cleaners, all-purpose cleaners, floor wax, and strippers.
A clean, healthy atmosphere is essential for the safety and health of employees and patients. That is why we equip and well train our cleaning staff on the significance of sterilization and disinfecting, including the prevention of cross-contamination, for total overall cleanliness.
Dental Office Cleaning Services
At Edomey Janitorial Cleaning Services, we understand the significance of sustaining a clean dental office. Along with promoting the perception of your dental facility by providing thorough cleaning services, we're also dedicated to exceeding your expectations. We hold ourselves and our staff to the highest standards. Each person who works within the scope of the Health Care Division must take certification through our unique Hospital/Medical Clinical Training Program.
Completion of the certification is subject to classroom training and passing of a final examination.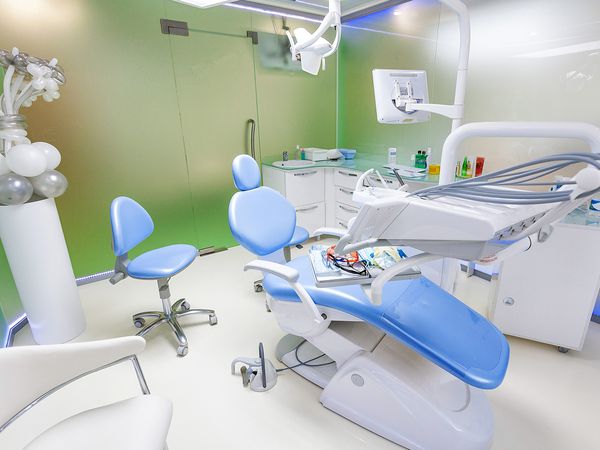 While your team is busy making the patients feel relaxed, leave the cleaning to Edomey Janitorial Cleaning Services. We will do whatever it takes to maintain a clean, safe environment for your office. We thoroughly disinfect and clean areas like reception desks, waiting rooms, diagnostic restrooms and regions to help give an organized, healthy ecosystem that patients feel welcomed and safe in.
Our cleaning processes can help your dental office with:
Patient retention
Patient well-being
Infection control and prevention
Hospitals cleaning service
At Edomey Janitorial Cleaning Services, we know the critical need for medical surfaces to be cleaned and disinfected correctly. We use only the best hospital-grade cleaners, disinfectants, and cleaning methods from the waiting room to the operating room. If the cleaning demands of medical facilities are not taken seriously, patient safety, confidence, HCAHPS scores, and their status could all suffer.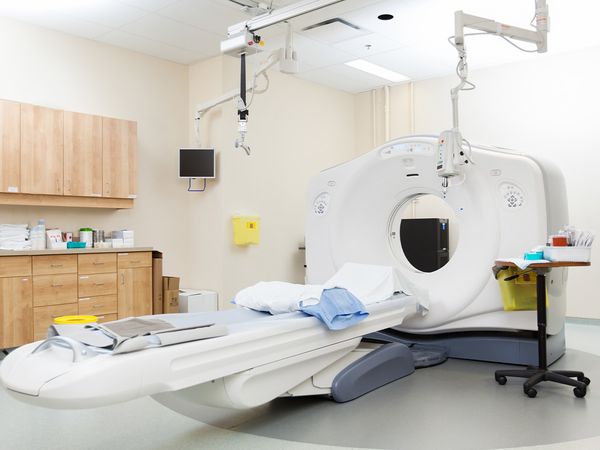 At Edomey Janitorial Cleaning Services, we know the difference between neat, contamination-free, and sterile; we have a solid understanding of aseptic cleaning. We use only top-quality, hospital-grade cleaning solutions from disinfectants and cleansers to charge buckets and broad-spectrum cleaners. Our staff is proud of all the local Surgical Facilities, Hospitals, Clinics, Veterinarians and other healthcare facilities that trust us for cleaning services to clean, disinfect, and make their workplace healthy, productive and inviting for visitors.
We have years of cleaning experience in the medical industry, providing quality service to all healthcare facilities: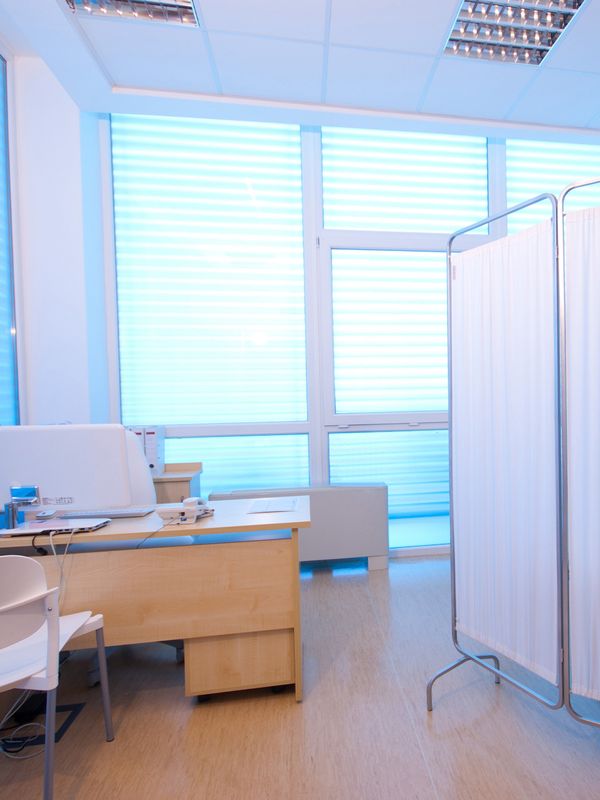 Urgent Care Clinic cleaning service: Urgent care centers play host to a wide range of patients with different health requirements at varying stages of health. As a result, such facilities have a higher risk of potentially spreading germs, regularly requiring thorough cleaning and disinfection. Edomey Janitorial Cleaning Services specializes in commercial cleaning and disinfecting in urgent care centers.
Veterinarian Clinics cleaning service: When it comes to animals, the fur and other debris trailed into the room can be hard to clean unless you have the correct tools. Especially during busier hours, vet staff often don't get time to clean between appointments. Fortunately, you can work with the Edomey Janitorial Cleaning Services team to get these essential cleaning services so your team doesn't have to take on added responsibilities they should not need to.
Dialysis Centers cleaning service: Edomey Janitorial Cleaning Services is fully prepared to help you with your dialysis center cleaning. We understand that dialysis facilities need a unique cleaning approach to ensure your patients are always shielded from harmful pathogens. Our experts offer high-level processes and cleaning protocols to help centers like yours with infection prevention, environment improvement and more.