Four Signs of a Highly Professional Commercial Cleaning Company
Edomey Enterprises Ltd. - Jay Do
Today, Edomey will discuss the four characteristics of a very competent and professional commercial cleaning company. Let's get started.
Whether it's an office building or another kind of business structure, cleanliness is of similar importance to them. Your facility's cleanliness represents your company and the manner in which you do your duties.
However, when it comes to hiring a commercial cleaning service, you may consider the fact that you will have to allow total strangers inside your facility for hours without any kind of supervision.
Appears plenty frightening, right? Yes, and because of this, you must ensure that the organization you are contemplating employing is not just competent but also trustworthy.
Thus, you must search for the following four indicators that you are working with a reputable and competent Burnaby commercial cleaning company:
1. Genuine Company address
A reputable and established service provider will have a valid address and nothing to conceal from their customers.
People normally have no problem revealing their contact information, but you should verify that the firm you're considering has a legitimate office location and sufficient former clientele to back up their work.\
7675 EDMOND ST
Burnaby, BC V3N 1B7
Canada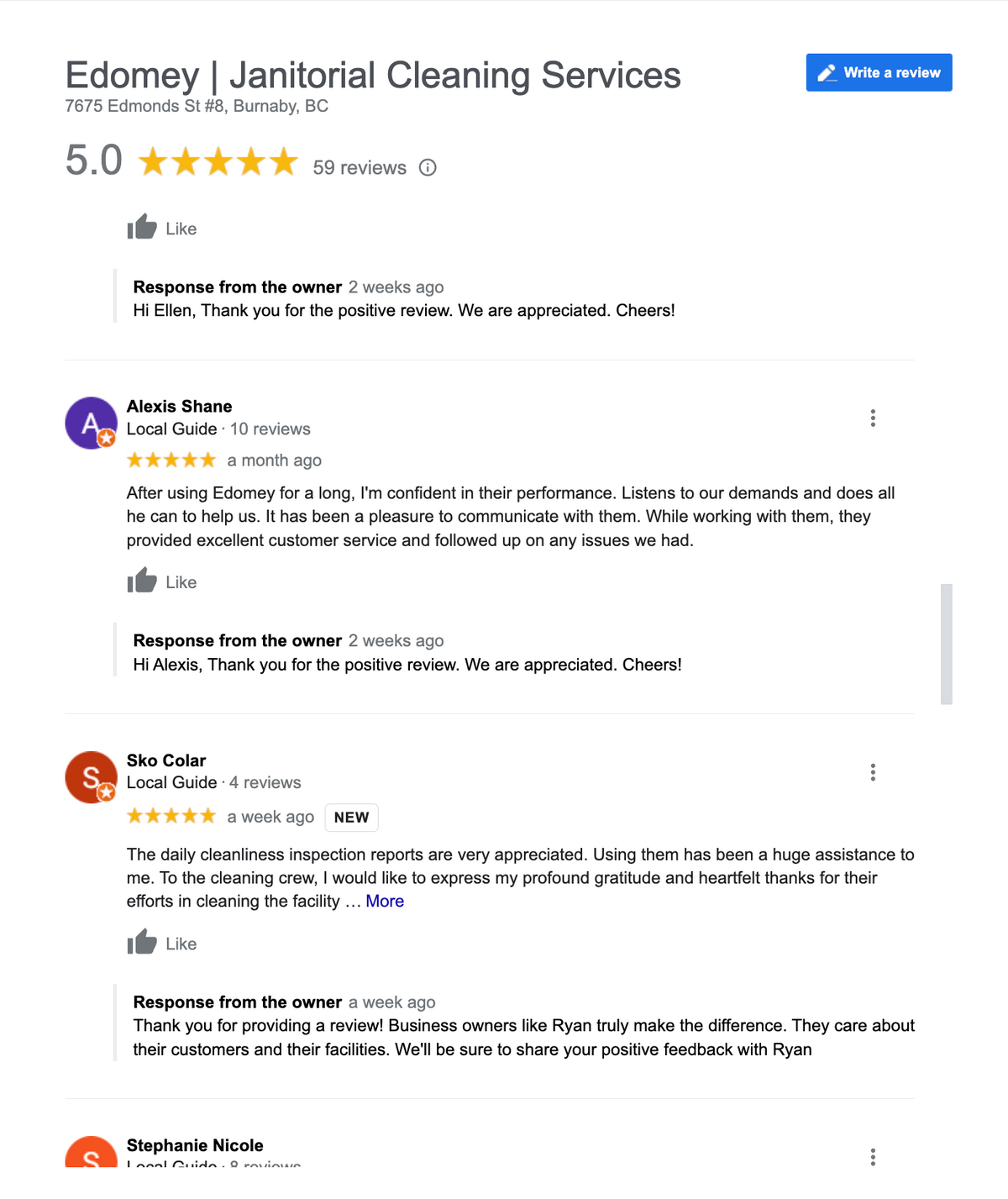 3. Proficiency
This is a characteristic that every reputable professional commercial cleaning company would possess, as it allows them to stand out in their field.
Any supplier whose work and demeanour are exemplary in terms of professionalism would be highly valued by their clientele. Clients need a cleaning service that comes on schedule, completes all cleaning jobs properly, and strictly adheres to the established procedures.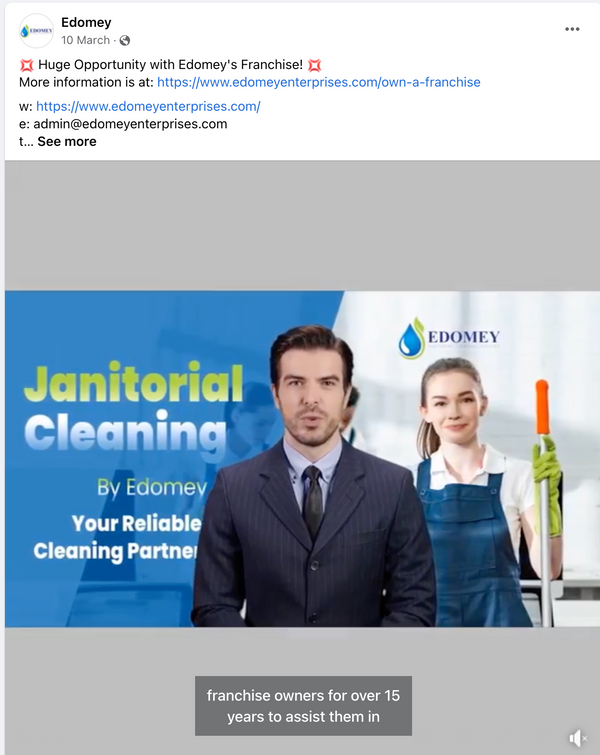 4. Cleaners in uniforms and with ID cards (Optional)
A respected indicator of a highly professional commercial cleaning company is timeliness, job precision, and uniform employees.
And since they want to be considered seriously, they would make every effort to impress their customers by adhering to business standards.
Therefore, when selecting a competent industrial cleaning business, ensure that their cleaners wear uniforms and have identification cards. This will provide you with piece of mind, as you will know that there are no faceless individuals walking the halls of your institution.
Before hiring a specialized commercial cleaning company for your office, it is essential to consider the aforementioned indicators. According to the adage "prevention is better than cure," you would not want to wind up associated with a firm that is unreliable and offers no return on your investment.